What's CGM
CGM stands for Consumer-Generated Media, which means active users on a website are creating content instead of the administrator. Review sites and bulletin boards, community websites are typical CGM. For instance, Yelp and Reddit, Instagram, etc.
What's benefits of handling CGM
To put it simply, the virtuous cycle is likely to generate in CGM. For example, a person who likes to cook can store the recipe they cooked well before, as well as they could receive appreciations and advice from others. In addition, the viewer, of course, can make a delicious cuisine by referring to the recipe. As a result, not only you can enjoy your hobby, but the thing you enjoy makes others happy. (However, CGM is more likely to be the vicious cycle by operating wrongly though.)
That' why I prefer to use and I'm interested in making a CGM. In this article, I'm gonna introduce three tips for running CGM, especially right after you published your CGM site into the world.
1. Focus on contributors
Some people are struggling with whether to focus on viewers or contributors. I believe webmasters should concentrate on "contributors" who share their content on your website.
It's because you can create a cycle that contents generate automatically by focusing on posters. At first, you must make users active on your site. For this, you have to let users share their content. If you could succeed in this plan, the viewers could naturally gather into your site. And then, some viewers might be contributors. if you could produce this method, your site will be expanding and no one can stop growing the site.
This is a simple theory, but most of the administrators are more likely to miss this method.
I'm gonna introduce one of the most famous websites in Japan that users can share a recipe, which is named "Cookpad". This site divides visitors into three categories, a user who generates a recipe(poster), a user who searches for a recipe and do actions to posters like bookmark or "likes"(searcher A), a user who just visit a site(searcher B). Of course, Cookpad takes care of "searcher A" and "searcher B", but they are developing a lot of functions for "poster".
I think there is a good cycle for recipes in Cookpad. When a user shares a recipe they made, some users send good comments to them like "I made great cuisine following your guidance.". Those reactions help posters to have the motivation of continuing to share their recipes. (translated by me)
According to Mercari which runs a virtual free market on the internet in Japan like e-bay, they could expand their business by taking care of a user who sells their items on the website.
Firstly, put an item up on the site and it's sold. And then, the seller can purchase other items by the profit. This flow led to our success. (translated by me)
As I told you before, webmasters tend to care for viewers because most of your visitors are watchers. However, your CGM is made by you and users who post their content on your website. Two companies I explained before are still concentrating on contributors even though they have been running their business for a long time and their services are so famous. In other words, To focus on contributors is one of the best things to operate CGM even if the service is already mature.
Lastly, there is a point to notice for running a CGM site. It's not great nice to give contributors money as a motivation. If you spend money to gather users and let them share their content on your website, you can temporally gain users and content. However, if you stop distributing it to them, no one will continue to log in to your site. It's because the motivation for using your site will change from entertainment to job. This situation will lead to a decrease in contributions from users.
Create functions that contributors are satisfied with
You can understand that the first thing you do for users is to focus on creating functions for contributors. What should you create for them? Why do users use your site? I think you should develop functions that they are willing to log-in regularly on your site. One solution is a "storage" function.
In the Cookpad case, recipe-creator can store their recipe on this site. In the Yelp case, users can note their favorite restaurants on this site. A website that has storage service is useful for users to memo with optimized form. This feature helps users to become active users.
Some webmasters might first come up with a community function that users can interact with each other, like users send comments or "likes" to others. I believe this strategy is not a better way as the first action for users because this function requires a certain amount of active users on your site. only If some users are already active, this function promotes the activity of your user.
You should offer a function that they are obsessed with your product even if there are no other users.
Approach potential users
What do you do next If you produce a function that contributors can satisfy? Let's gather people to your site. I know you have few contents, so traffic can not be expected through google and it might be hard to spend advertising fees. So What should we do?? My answer is to pick people up on the internet.
Here are examples. If you launched a website people can see recipes like Coopad, you should approach people who share their recipe on their blog or something and introduce your site to them. It's also a great strategy to contact people who match your target users through Instagram and Twitter. Of course, it's necessary to comment on your advantages to switch to your site instead of using other resources. Also, it's good that you can become a user of your site. If you were a user of your site and active user, you can find easily improvement of your website.
One important thing for running CGM is to attract active users. I think people who usually post their content through social media could be potential users and active users because they already have a convention that they share their information on the internet. It's really hard to let people who don't share their activities post them on the internet . So, you can try to approach potential users online.
Those three things are significant for running CGM, I think. Next, let's check some websites.
Let's take a look at some Japanese websites
Cookpad(a website that users can see a bunch of recipes other users posted )
As I mentioned before, webmasters from this site are focusing on people who post their recipes. So, this site provides users with a lot of functions for recipe creators. The tab bar of the app is all for them except for the home button.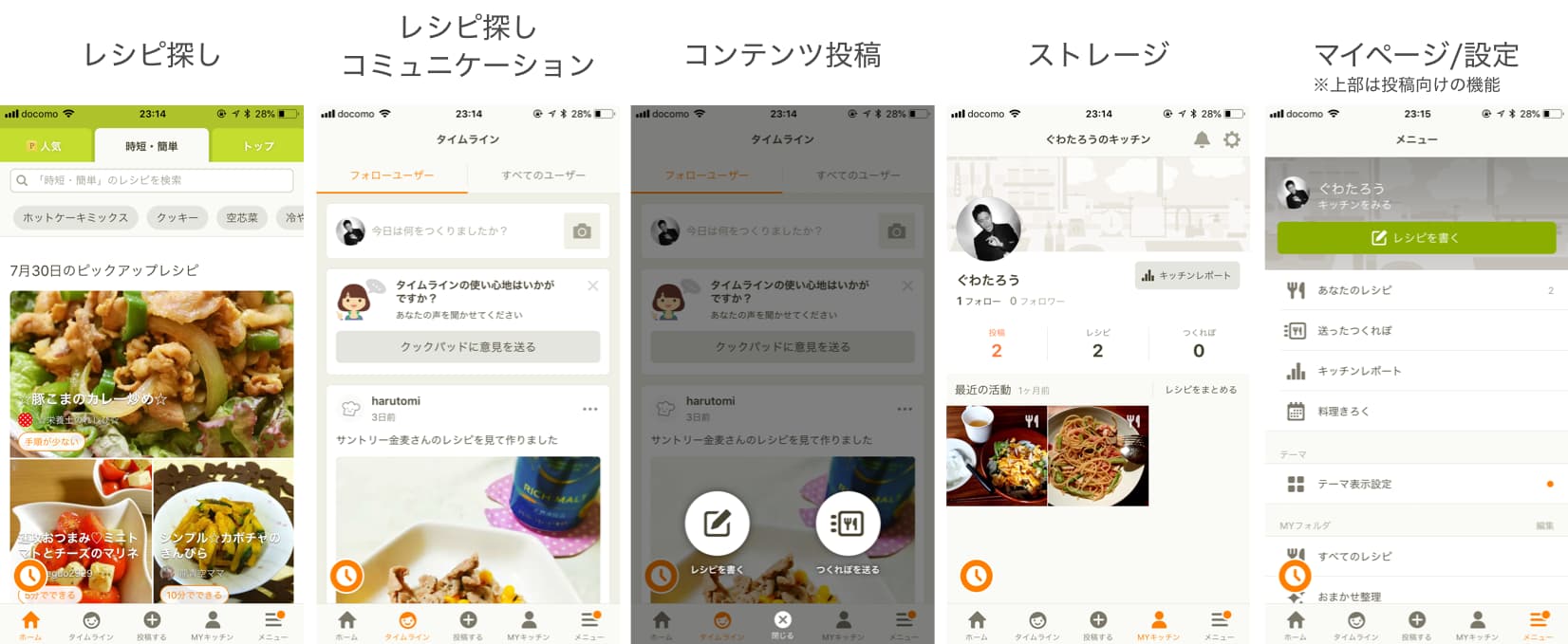 This service is famous as a website which has pride in the design and interfaces so that it's convenience for recipe creator to post their recipe.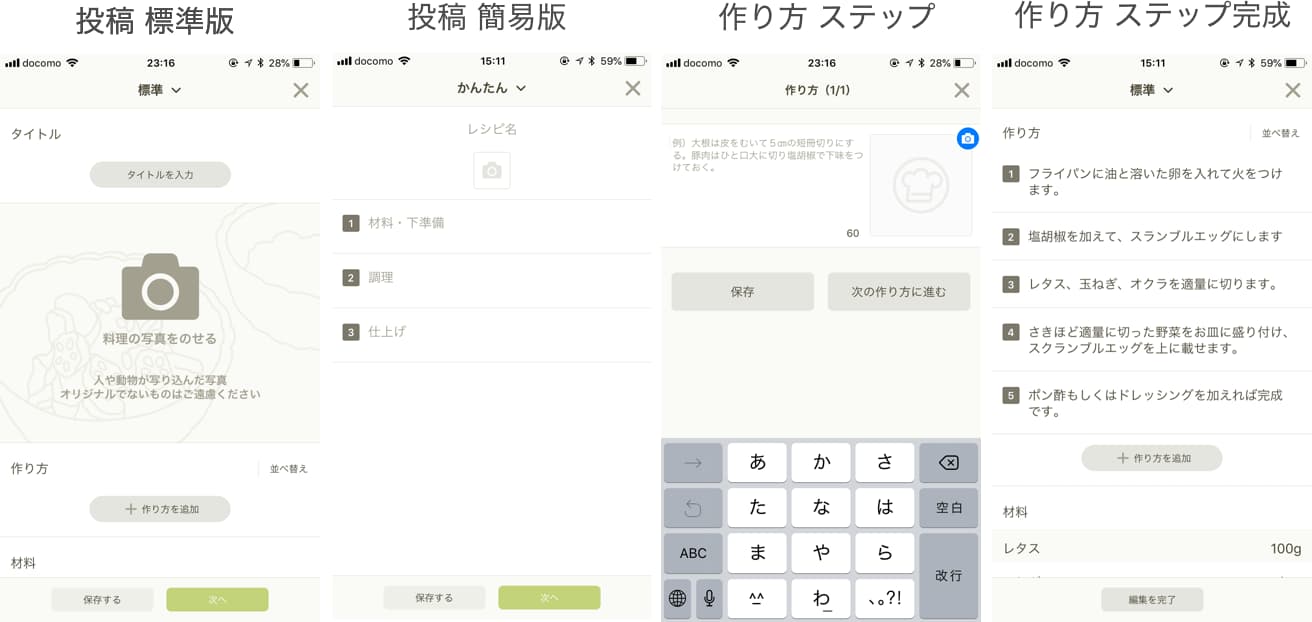 You can make sure your recipe you shared before when you click "My kitchen"(this is a storage function). Besides, you can check your access views of your recipes and communicate with other users(this is a communication function). The recipe I posted has no comment though...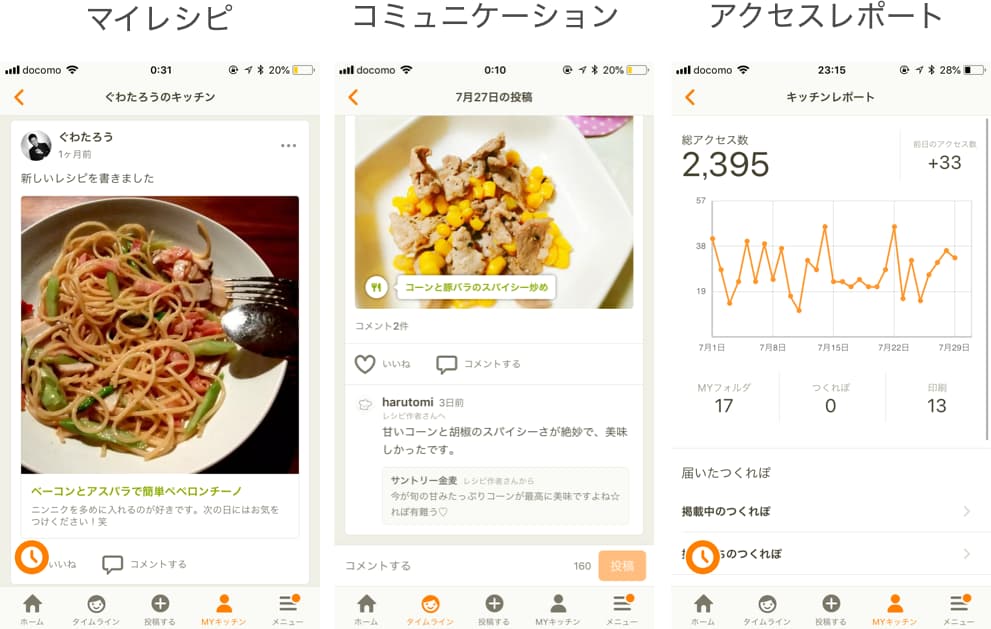 The communication in Cookpad is really active and vibrant, so I think there is a win-win situation for recipe creators and viewers. Therefore, many people appreciate this service on Twitter.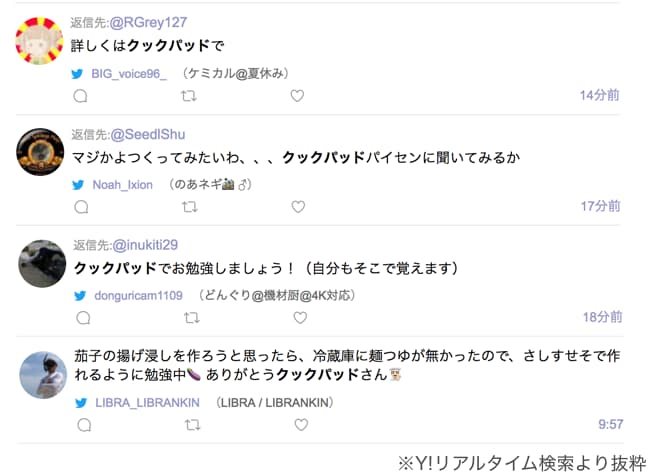 The vision of this company is "Make everyday cooking fun!". And, the previous president from this company mentioned like the following comment in an article.
I think cooking every day could be entertainment. When we were elementary students, we were looking forward to a menu the school provided with, right? Every student has an experience we have been excited about the menu like "Great! Today's menu is curry!" "Next menu is gonna be hamburg steak!". I want to install this experience into every household. ※ In Japan, our schools provide the students with lunch every weekday from when we were an elementary school student until I was a junior high school student. (translated by me)
This vision is easy to understand. I believe an understandable vision for a company helps its employees to make a decision easily. This company has some problems that occurred in political conflict in this company and it was late to provide video cooking function. However, this service is still awesome. I hope this service will revival and become popular again.
Tabelog (a review site that users score the restaurant they have gone )
You can see the timeline you followed the users when you tap the home button. The functions on the home tab are for contributors except for the "Search" button.

The main feature of this service is to save and log the restaurants you have gone(This is a storage function). For instance, you can see the days when you ate out like a calendar. Also, you can check your favorite area and your best restaurant that this service automatically created.

When you post a certain amount of reviews, you can communicate with other contributors in this service(communication function). The interesting point is that this function is only for contributors so that this helps to promote and enhance the quality of their communication. In fact, right after I started to share reviews on this site, some people followed me and give me some comments. I felt users in this service are really active.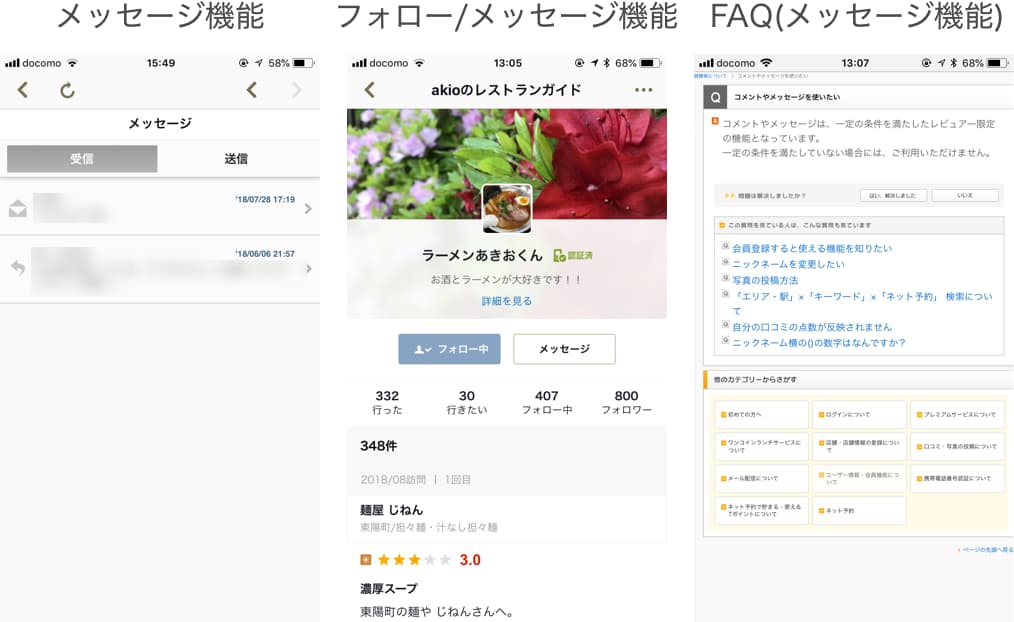 This service provides a ranking for restaurants, and this ranking algorism is based on user reviews. In particular, the reviews of contributors who often post their reviews and whose review have reputations from others are highly estemated. This might make them motivated. Moreover, the reviewers can see the access ranking for their reviews and this company holds the event for contributors. Some people published their review book with this company.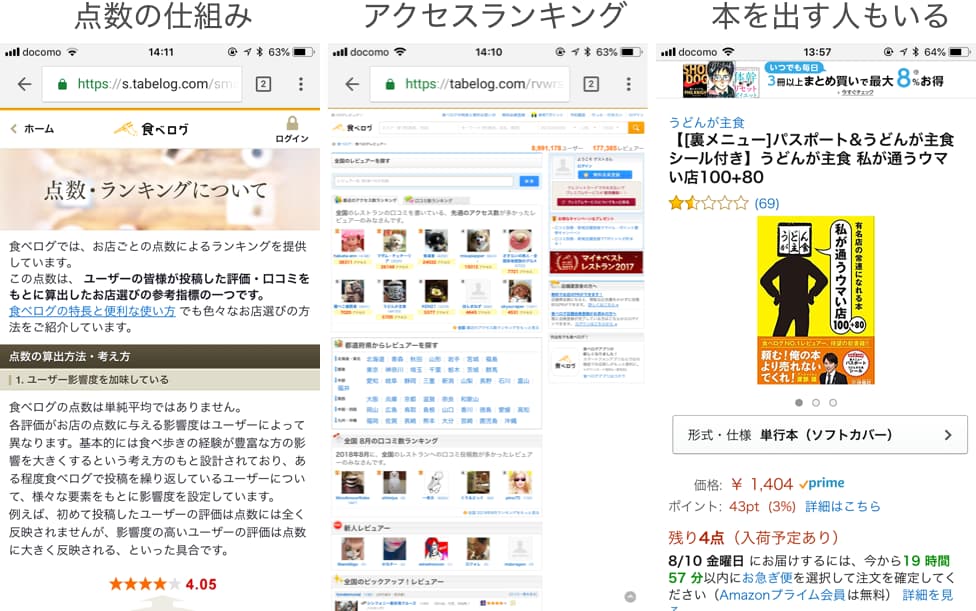 The founder of this service started this service to make him fun for eating out. He is one of the most active users of this service.
I really like to eat out, so I tried to use many review sites to look for a nice restaurant. However, it was hard to find the restaurant by those services. Most of those services display advertising restaurants like famous restaurants and mega-franchise restaurants. So, we couldn't search for great restaurants that are not known well. In addition, the restaurant that those apps introduced to me made me uncomfortable because the information on those apps was quite different from my expectations. (translated by me)
After this service launched, they managed to gather restaurant information with patience. I'm pretty sure this team had an ambitious and passion for their work.
When we started this business, we didn't have any restaurant data. At first, we bought some gourmet books and typed this information into the database. And then, the number of restaurants was around six thousand. After that, restaurant owners gradually registered this site because they could advertise at no cost. As a result, the number of restaurants increased by twice every year and this figure is finally overwhelming compared to other gourmet sites.
WEAR (a website which users share their fashion coordination)
This service focuses on viewers compared to other services. In fact, "Share button" is inside on the user page, not on the main button list. Instead, the timeline and ranking are on the main button list(intended for viewers). This company also has a shopping market for clothes, so the purpose of WEAR to enhance purchase intention for users. That's why this app is intended for viewers.
Most of the posters seem to be staff who are working in the cloth shop to advertise their items. I guess that the number of posters is not much compared to other services but the times of post is bigger. It's because clothes are changing every day.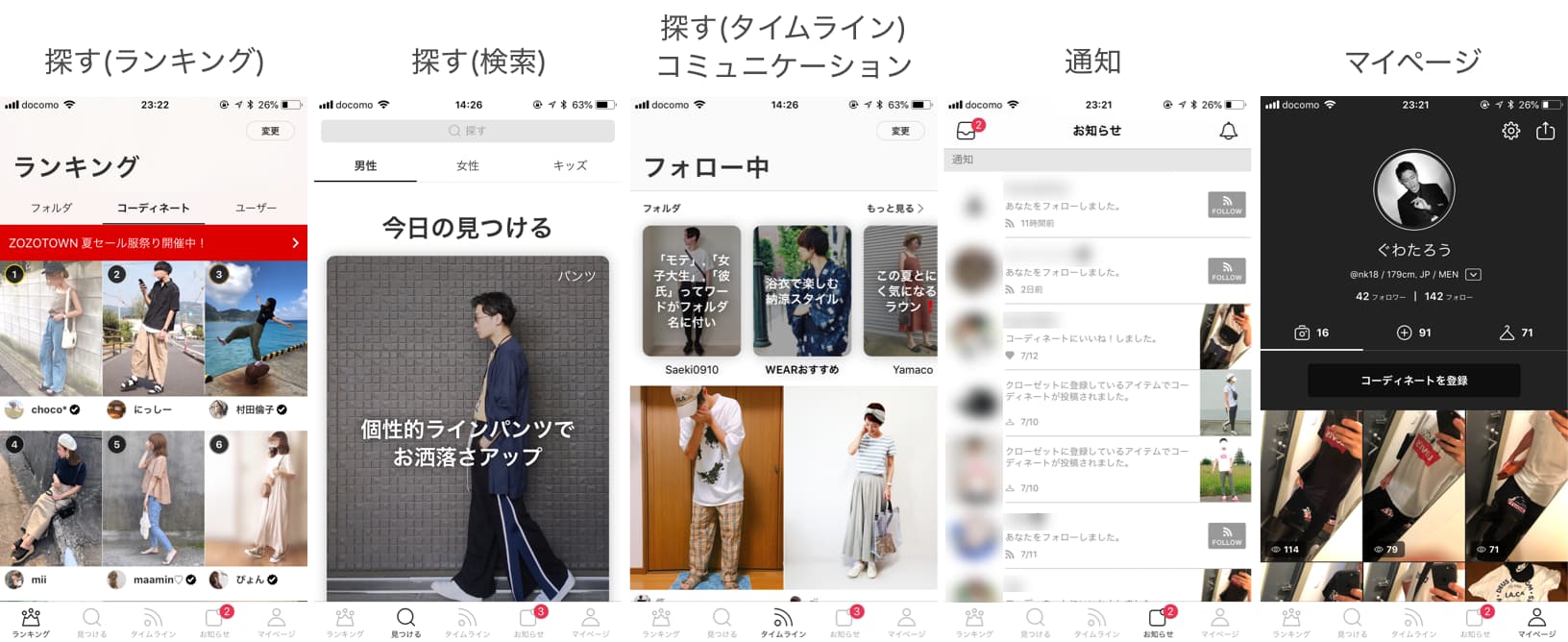 As I mentioned before, there are a bunch of viewers in this app. In fact, many people reacted to my fashion coordination even though I don't have sense of fashion. Like other services, this has a function that users enjoy taking on(a communication function). Also, you can check the fashion coordination that the clothes you bought are worn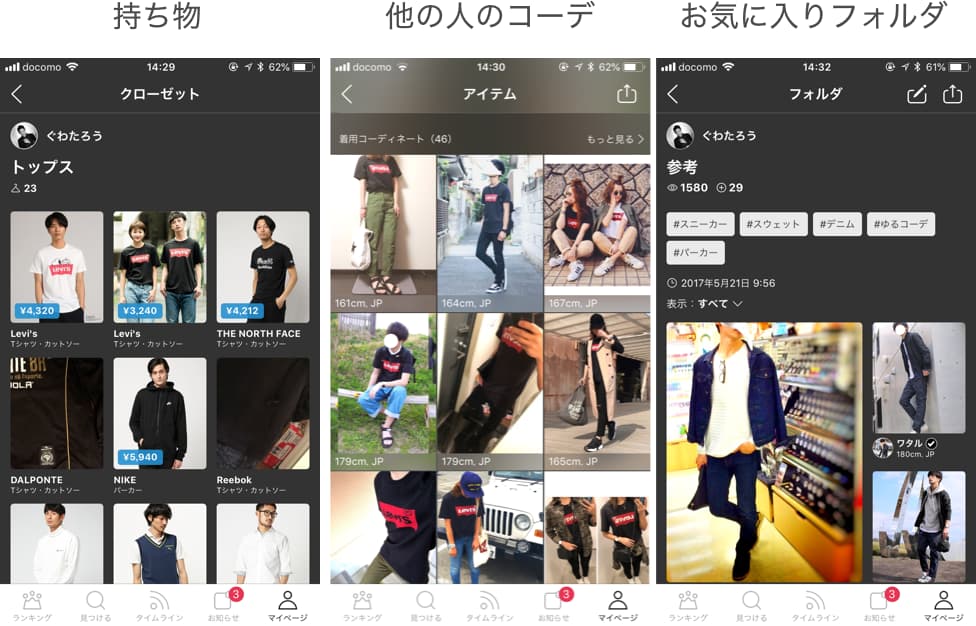 Pixiv (a website that users enjoy posting their pictures and manga they created by themselves)
Actually, I didn't post my portfolio on this site because I'm really poor at drawing something. As I checked this site, the benefits of using this site are not only to save their products in the cloud network but also to make a fan of their items. This site also provides a platform that users can buy and sell the items on.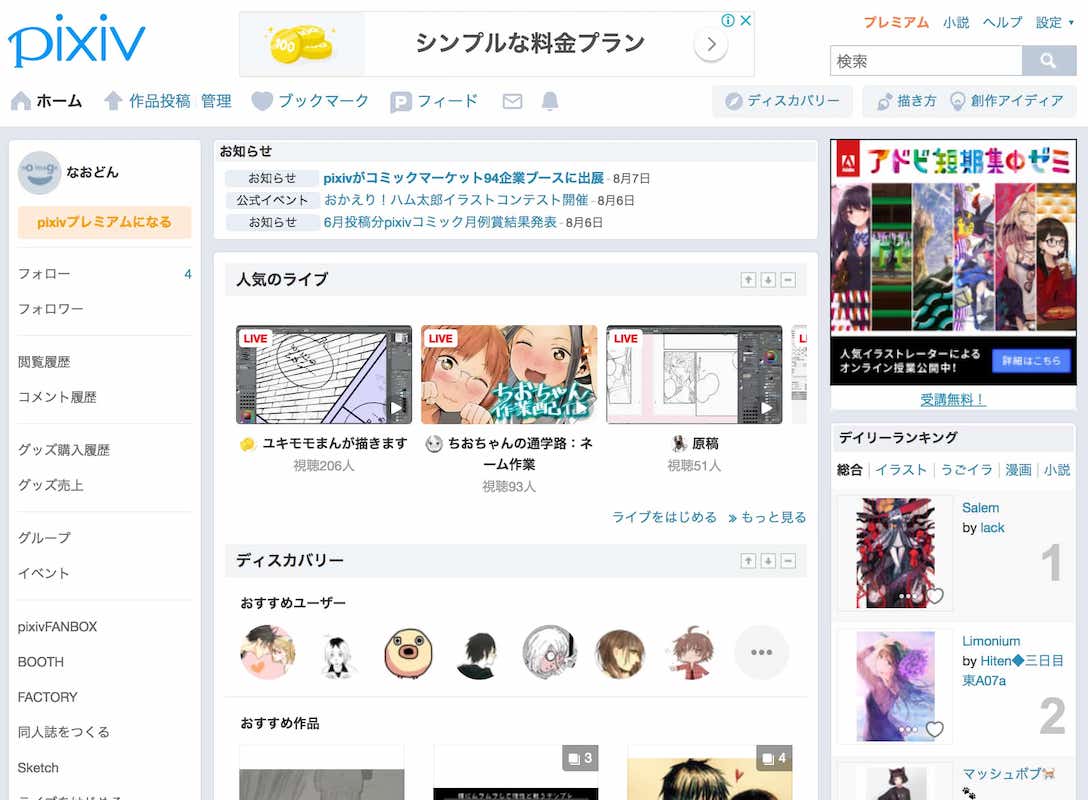 You can enjoy watching a ton of scenes that but an official manga doesn't have but everyone is interested in. For instance, the scene in Naruto(ninja manga) if Sasuke became Hokage(the leader of the country) and the scene in Dragon ball if Vegeta got along with Goku. You could spend a lot of time watching pictures. A bunch of active users might be here.

Finally
To sum up, the three points to manage CGM are important, which is "focusing on contributors" and "features users can satisfy", "picking potential users up online".
When you manage your community, I recommend defining why you are running this app. So, you can make a decision by this vision and the service can have its own of the principle. Also, being a user is important. You can find improvements easily and continue to improve your portfolio.
When you try to install these tips, you might hardly come up with a new idea. However, I think ideas don't matter. Even if the idea might be poor, creating an app is the most significant action. Even if you are interested in a plan but no one agrees with it, you should develop it! You can gradually understand how you should do. Just do it, and then you can care about these tips I introduced in this article.